Bio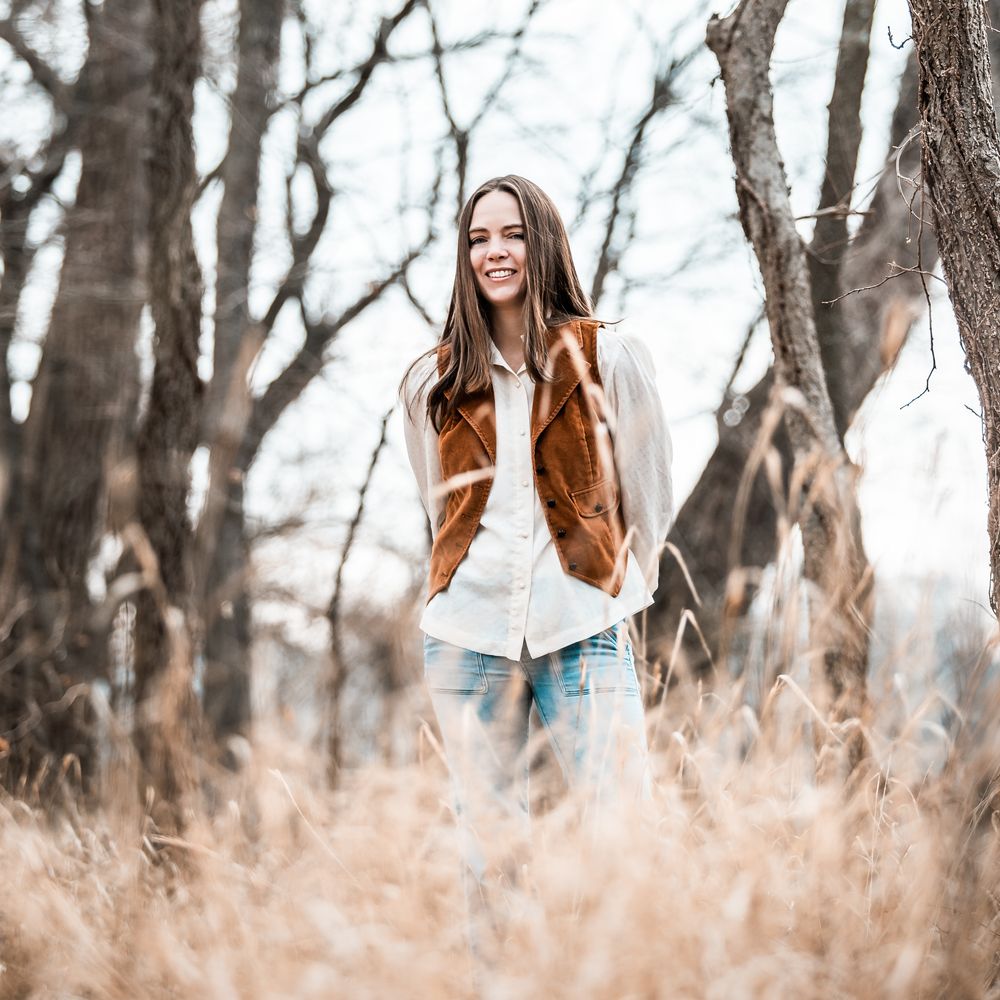 About Kristin Hamilton Music
Folk-Country Roots
Kristin Hamilton is a Kansas City singer songwriter whose voice has been described as one that "stirs the soul". Her music is folk country tinged with the sweet flavor of bluegrass. Kristin's original music touches on topics of family & faith, grief & gratitude and will leave you with a warm heart.
Kristin Hamilton, formerly of Under The Big Oak Tree currently performs as a solo artist, as a duo with her daughter Lucy Gray, and with her star-studded honkytonk band, The Heat.
Hamilton grew up singing at spontaneous musical get-togethers on her family's farm in northwest Missouri. Extended family would gather under a big oak tree on summer nights to sing and play old country and gospel numbers. Being "the shy one" in the group, she was eventually brave enough to accept an invitation to sing at church... that led to an invitation to perform at a local wine tasting. Accompanied by her father and accomplished guitar player, Rocky Cathcart, the show was a great success and eventually led to the formation of Acoustic Folk/ Country Roots band, Under The Big Oak Tree that included some of the best musicians in the area - Simon Fink, Doug Ward, and Jason Riley. Under The Big Oak Tree has released three full length albums which have all been listed as Kansas City area favorites, including the latest release "The Ark". "The Ark" has earned repeated spins on local NPR and community radio stations and featured two of Kristin's original songs, "Daytime Moon" and "Dear Brother". "Daytime Moon" was announced as "The Most Played Song" in 2020 on 90.1 KKFI's River Trade Radio. For more information and to hear music by Under The Big Oak Tree, visit http://underthebigoaktree.net/ .
In 2018 Kristin joined forces with the Lost Cowgirl Revue for a special tour of Germany, The Netherlands and France. The Revue included acclaimed singer songwriters and multi-instrumentalists, Julie Bennett Hume, Joy Zimmerman, and Jenna Rae with accompaniment by Chris Hudson, finger style classical guitarist. The Lost Cowgirl Revue entertained audiences with their joyous energy and unique brand of Folk-Americana layered with vocal harmonies, guitars, fiddle, banjo, washboard and spoons. Find our more about Lost Cowgirl Revue on Facebook here.
Kristin also supports her daughter, Lucy Gray Hamilton, in their family band, Lucy Gray & The Blue House Family Band. Lucy is a 15 year old, four time award winning singer songwriter and composer who plays ukulele and classical and fiddle style violin. Kristin's son, Isaac Hamilton, occasionally joins the mother daughter duo on cello, electric bass, and vocal harmony. In January 2020, the group released their first EP "Round & Round" and released a single "Winter Is In My Eyes" in February 2021. The group has performed at festivals and private events throughout the Midwest. Follow Lucy Gray & The Blue House Family Band on Facebook here.
Kristin released her debut solo album, "Touch Of Blue" on May 1st, 2022! Follow KristinHamiltonMusic on Facebook and sign up for her mailing list here to stay up to date with future projects!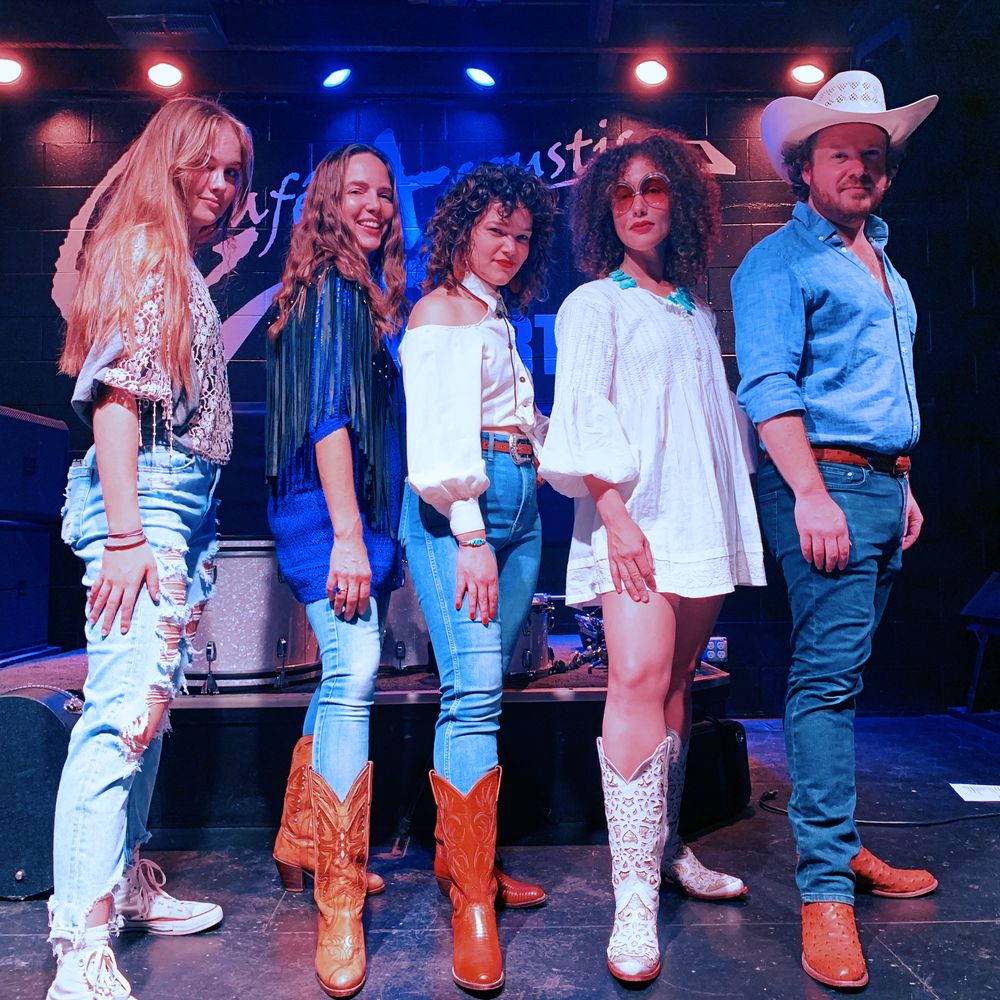 The Heat
Honkytonkin folk country
Kristin Hamilton & The Heat is Folk Country w/ Honkytonk flair. If you like Emmylou Harris and The Hot Band, you'll love this band! The Heat is made up of 3/4 of the popular Kansas City band Cowtown Country Club with Gregory "Firesauce" Gagnon on Telecaster guitar, Jessica "Sizzlin'" Salley on drums, and Leah "Cherry Coal" Sproul on electric bass! Add Devon "Devil Train" Teran on pedal steel and Kristin's daughter Lucy "Lightning" Gray on fiddle and you've got The Heat! Playing mostly original music by bandleader Kristin Hamilton with some good 'ol country favorites in the mix, Kristin Hamilton & The Heat will touch your heart and scoot your boots!
Check out "Touch Of Blue" released in May of 2022!